Joined

Dec 10, 2016
Messages

2,281
Reaction score

5,558
Points

257
Location
I finally bought a new data cable for the new Note, so can post photos again. These are photos of this year's garlic: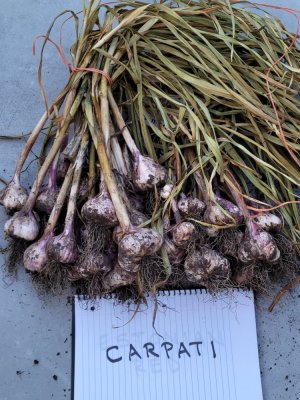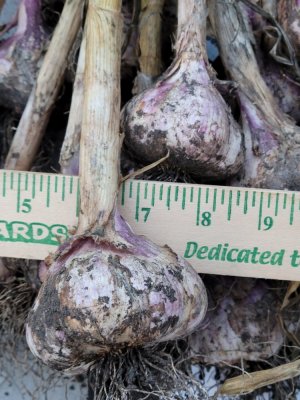 Carpati, Artichoke type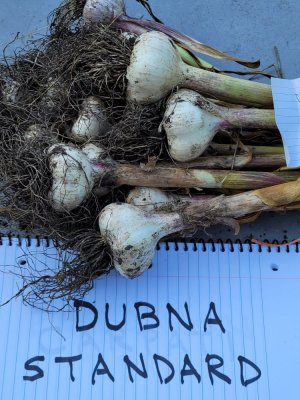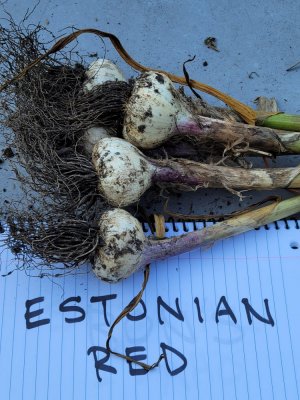 Dubna Standard, and Estonian Red (both marbled purple stripe types)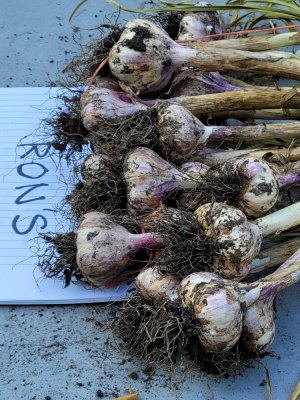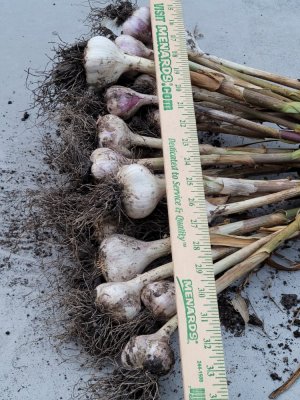 Ron's Single Center (Artichoke type) and the "volunteer" Porcelain type (probably Georgian Fire)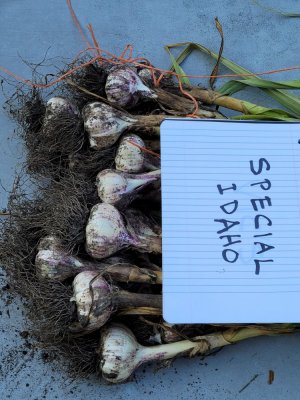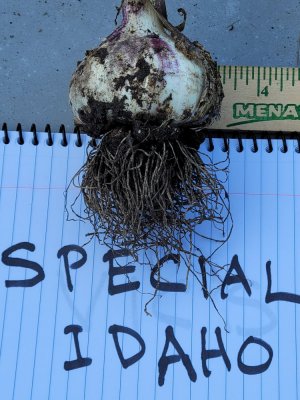 Special Idaho (Rocambole type) consistently one of the largest bulbs year after year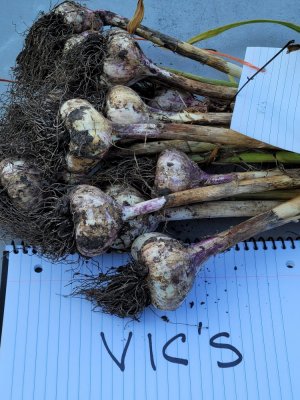 Vic's (Rocambole type)
Obviously not as clean yet as I would like, having been harvested in wet ground.

The photos were taken today just before sunset, which apparently gave them the bluish tint. All varieties began with 2 bulbs, except for the unknown Porcelain (which had a lot of cloves). That one really sized up, given that the cloves planted were much smaller than normal... it should (hopefully) size up further next year. Carpati & Special Idaho are the highest yielding, and would be my choices if I could grow only two.
The remaining two varieties (German White and Krasnodar Red) began with only a few large cloves, and are still in the garden. All I'm really hoping for from them is an increase to plant for next year, and a few of the smaller cloves to eat.