Joined

Jan 12, 2013
Messages

3,106
Reaction score

9,382
Points

333
Location
Russ's Bean Show Day #12
​
"HASHULI BROWN & WHITE" - Pole Dry. This years grow out of this bean was not like the first time I grew it three years ago. Not a lot of seed of this bean's seeds filled out well. Much of the seed crop was shriveled and sunken in places. Was it the weather? Did it not get enough water often enough? Purchased this bean from Baker Creek Seeds in 2015. I believe Joseph Simcox originally purchased seed of this bean in a market in Hashuli, Georgia (the country of Georgia).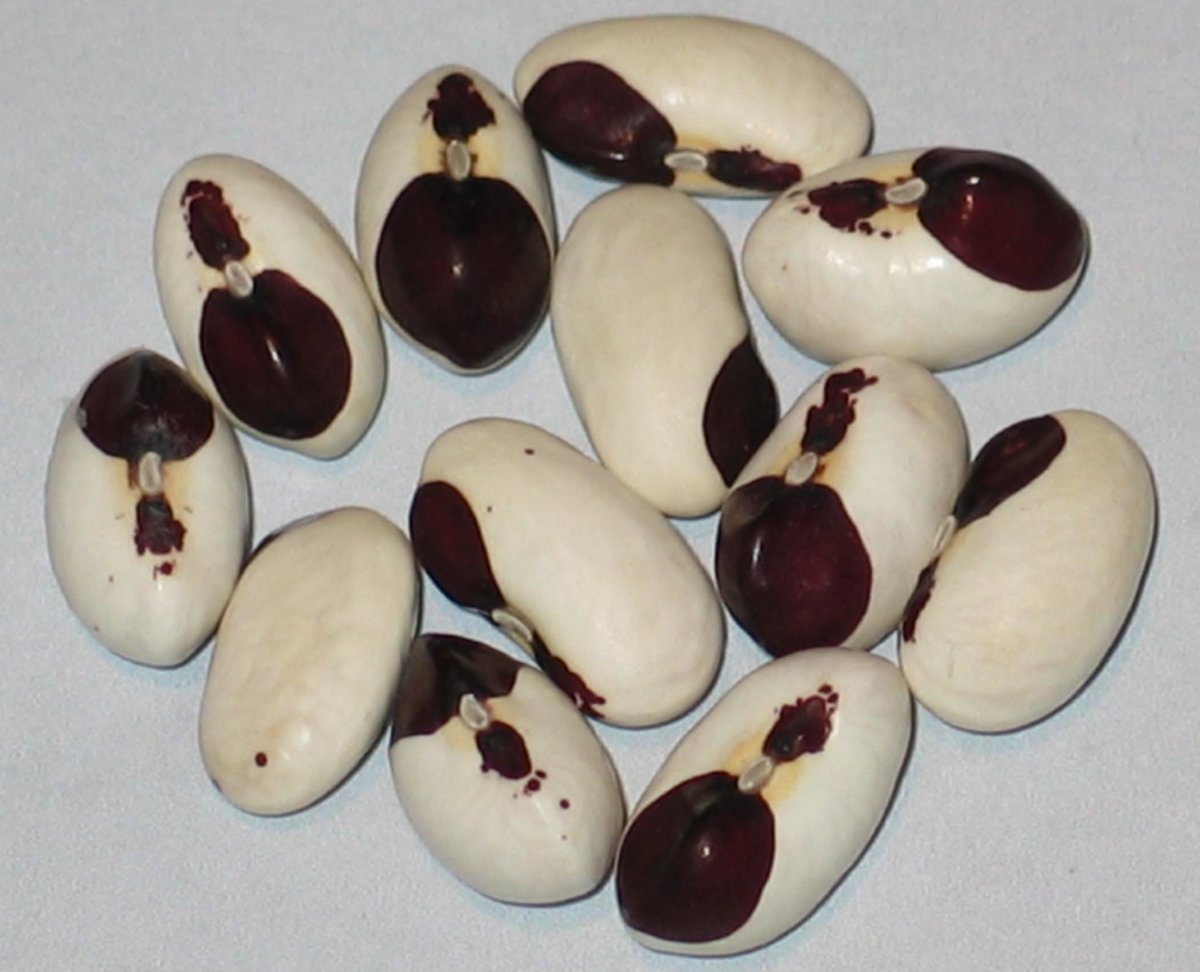 "Hashuli Brown & White - Pole Dry
"#25 - 97A - 00B" - Bush dry. Another Robert Lobitz Legacy bean which I grew out for the first time this year. That is why the bean still has Robert's code. The first number is mine the rest of the number is Robert's code. The seed I had gotten from a Kansas Seed Saver Exchange was dark and shriveled. Grown in hot Kansas summers. I had left this seed sitting in it's ziploc packet for 3 years in my basement. It had been grown previously around 2011. I didn't know what was going to come out of this seed. It didn't look like much when I planted it and I wasn't even sure it would grow, but I got two plants to produce seed and what a pleasant surprise. Both plants produced this same bean. Really nice color and pattern that reminds me of another bean called "Squaw". This seed seems shorter and heavier than that of "Squaw". To be grown again in 2019.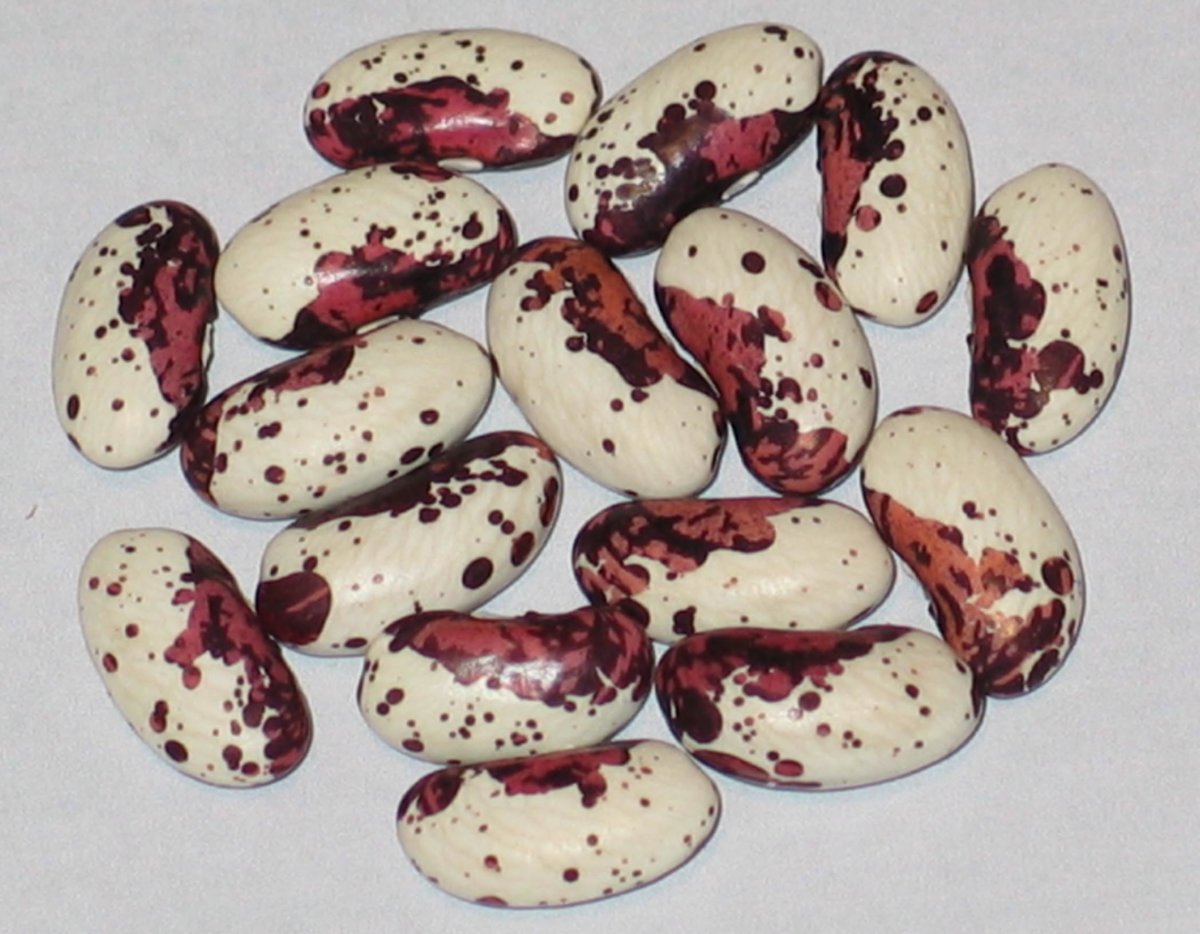 "#25 97A - 00B" - Bush dry.
"HAVEN'S" - Bush Geen Pods perhaps a snap bean. After harvesting my 2014 bean garden. I found one seed of this bean amongst all the seeds I harvested out of the fourth row. Back then I was in the habit of harvesting all the seed from and entire row which could have been comprised of about 8 varieties. These days I have marker stakes between varieties and harvest seed of each variety seperately. All I know is that I didn't plant any seed that had this color that year, but one that looked similar in it's thinness. A bush wax bean I got from a fellow in Australia called "Honey Keygold". That had solid black thin seeds shaped similar to this one. So I planted my one single seed that sat in a baby food jar in my basement for four years in a flower pot on my back step on the west side of the house. Those pots got full direct sunlight from about 1:30 in the afternoon until about 6:30 PM. This photo is of the entire seed crop I got from my one plant. Named after a street where I live one block west of the street I live on.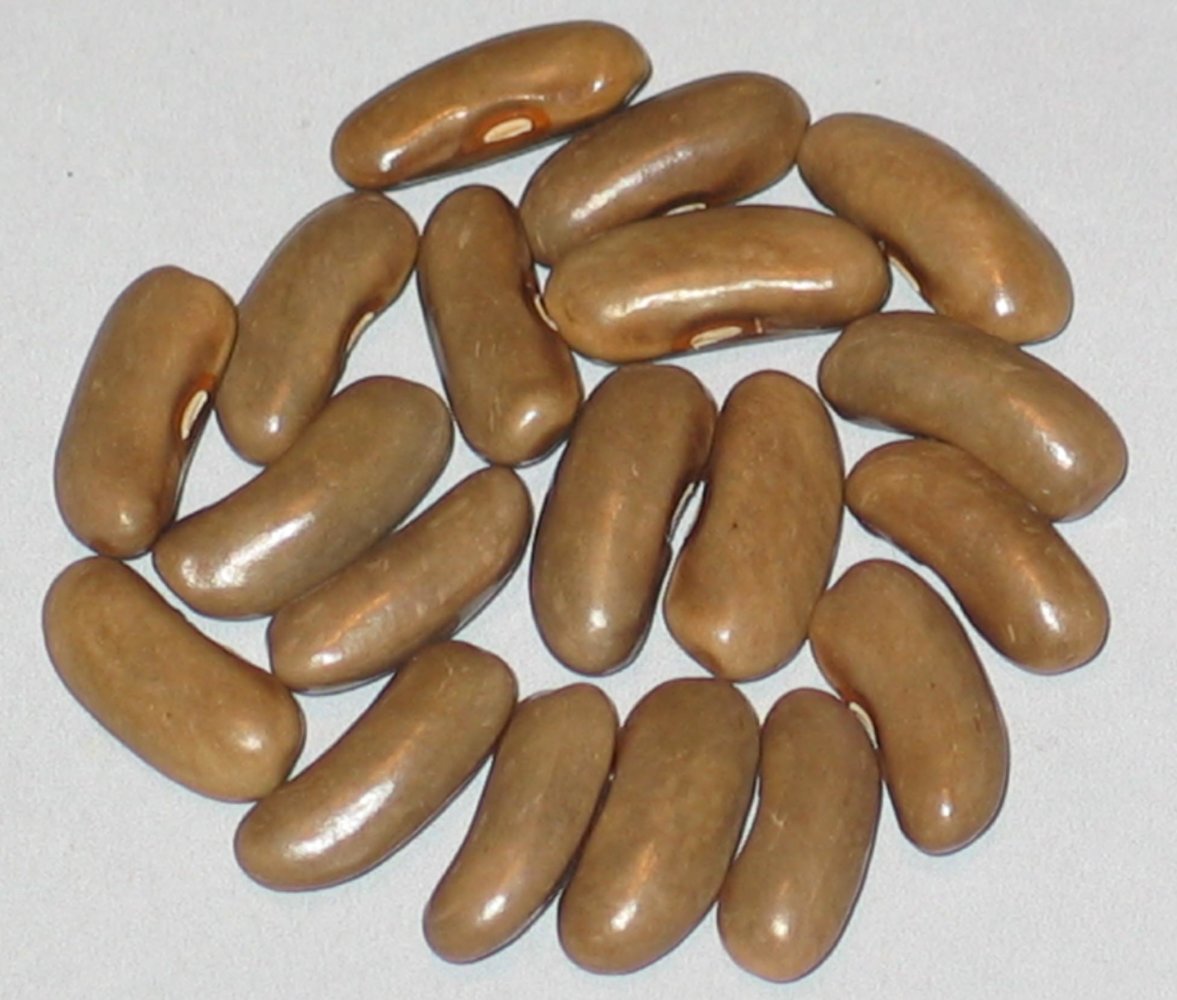 "Havens" - Bush Snap
"HEAVENLY GOLD" - Pole Wax. This bean was acquired from the same fellow from Australia in 2016 that I got Honey Keygold from. This year was my first try at growing it and many of it's seeds also did not fill out well.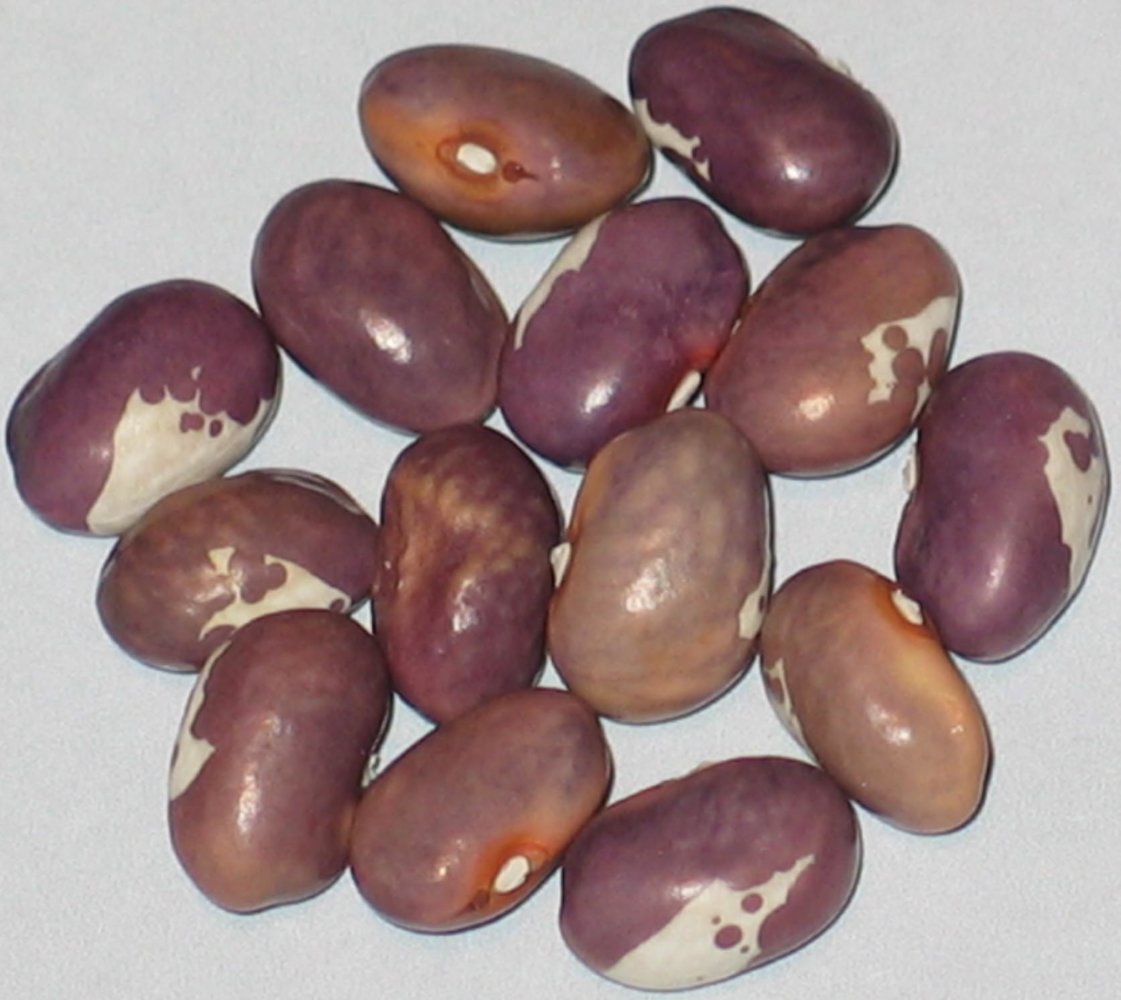 "Heavenly Gold - Pole Wax
"HIAWATHA" - Pole Dry. This bean is also one of the outcrosses that came to me in 2015 from Will Bonsall (Scattered Seed Project), of Industry, Maine. My original working title was
WB-PKT #4. The bean's seed mother is another pole bean called "Norridgewock". This bean came to me from Will already with this appearance. He sent me a large number of them and it seemed as if he had grown it before. His comment on the packet was "this one has real potential". It was very productive in 2015 and it didn't produce any off type seed coats. So I grew it again this year with the same good results. Growing in the same soil and sunlight conditions as Hashuli Brown And White. The entire seed crop of Hiawatha filled out normally.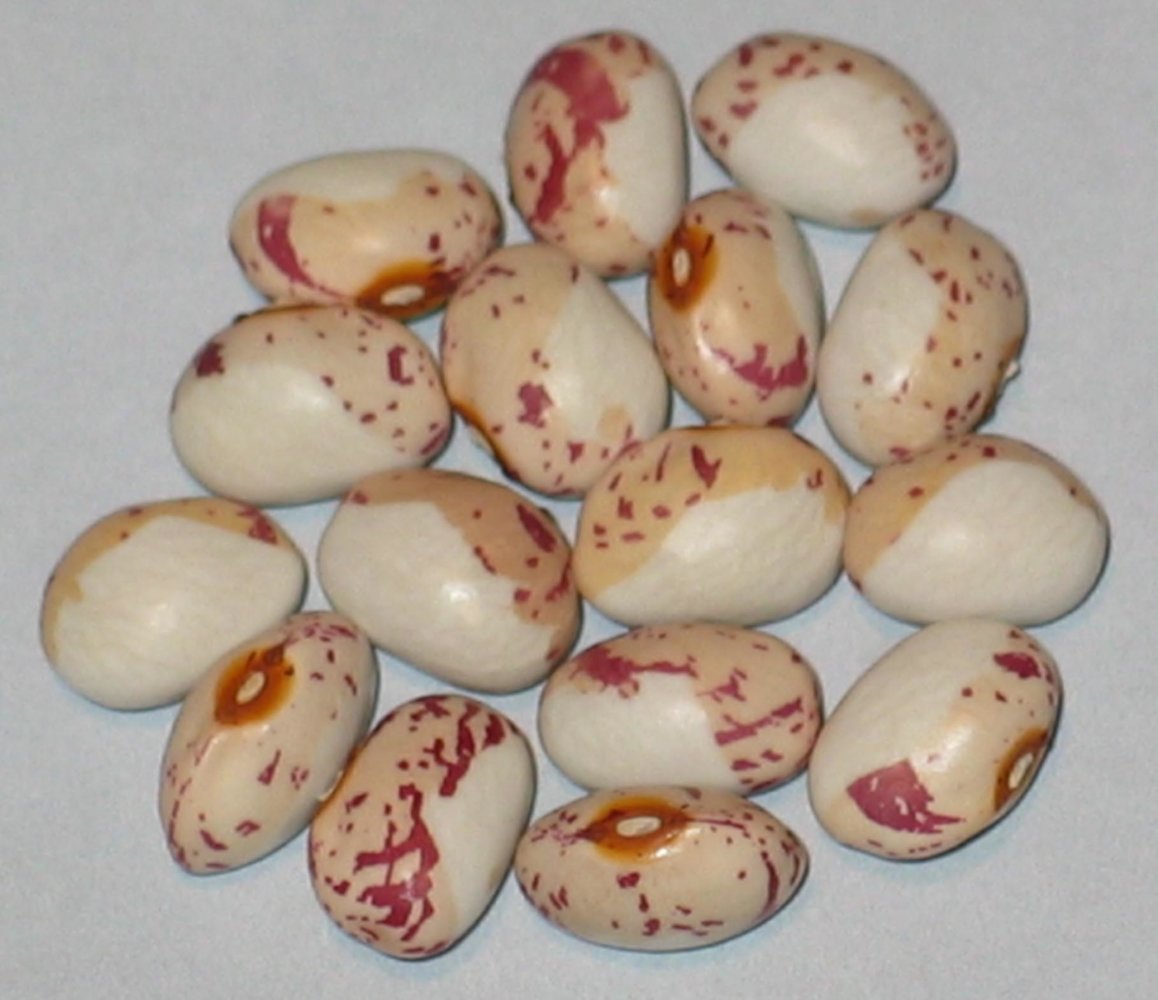 "Hiawatha" - Pole Dry.