Joined

Sep 4, 2009
Messages

10,693
Reaction score

12,728
Points

417
I atTACKED the weeds and fencing along the street. Something I Meant to do in
EDIT: 2022
and ran out of time.
I already sawed down the saplings and moved all of the pieces to a burn pile and mowed up the west side of the fence.
Yesterday, I sawed everything down on the east side.
I hand pulled all bindweed, including the pieces that had attached themselves to the old cattle fencing.
If you weed bindweed and throw it in your yard, it might rehydrate and regrow, so it is sentenced to death.
Ran out of time to pick up, but this PM I will be moving That, too, then mowing close and I will finish poisoning at the bottom of the fenceline and soaking all stumps that had decided to regrow.
Actually, this has been a project over many years. The first time I chopped down saplings, Mostly tree of paradise, they were so thick and big that one hit me in the head going down and it Really hurt!
none of these were anywhere Near as big.
The plan is to keep a small plastic container with herbicide in the garage and a small paintbrush attached to it with a rubber band. If any come back after I plant I will paint them.
A couple of stumps managed to die for me, and they burn good.
Here is my view from my office. Pardon the dirty window. If you look sharp you can see my neighbor's trash right over the south fence!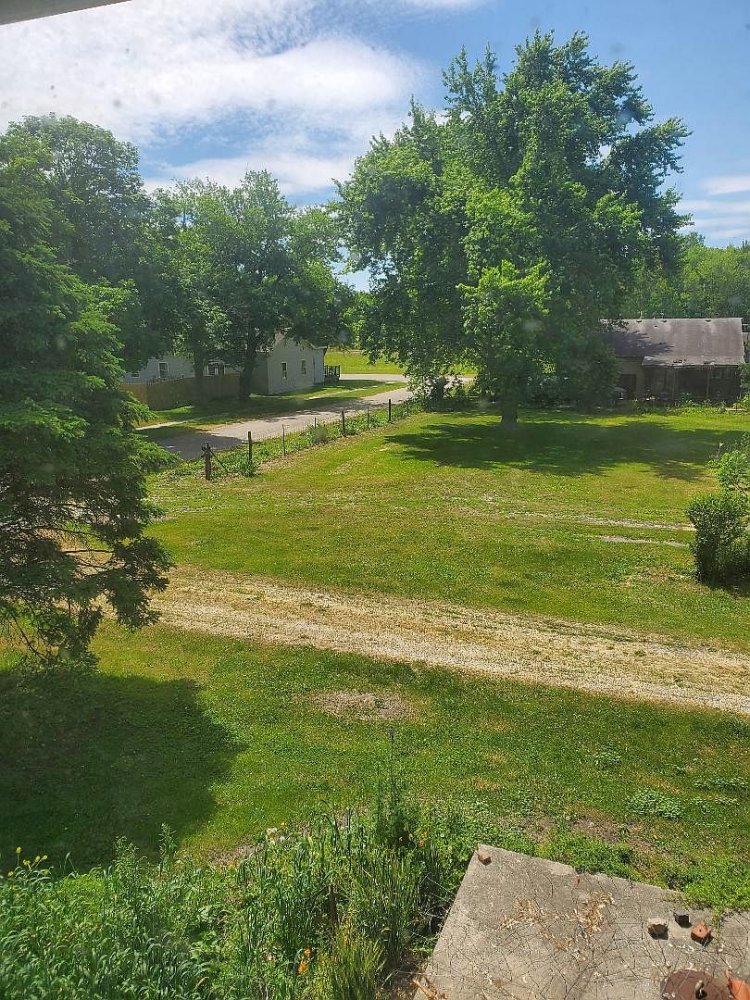 Last edited: